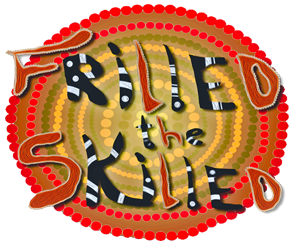 Frilled the Skilled
A downloadable game for Windows
What's "Frilled the Skilled"?
It's a 2D Platformer that is placed in a world of the aboriginal Dreamtime.The Dreamtime, in the legend of the aborigines, tells many stories and some of them are played in the game.
This Project was made by a little group of students at the School4Games.
Team members are:
Dennis Dabergotz - Level Design, Art, Game Design
Wanja Götz - Game Design, Code
Sibylle Hell - Art

Install instructions
In Folder are the build and the build requirements.